Ishtar Games is a leading PC Game Developer located in the heart of France. What makes Ishtar special is their drive to tell meaningful and progressive stories focused on relevant issues in our world today. A fictional tale of characters within 2 warring factions might tell a powerful story on female rights or spark introspective conversations on religion and politics. Ishtar is making more than just games; they're building ways to create engaging and meaningful conversations amongst the gaming audience. The team at Ishtar came to me with a vision for a brand that captured the mysticism and power of the Mesopotamian goddess of Ishtar. With typography inspired by ancient Mesopotamian runes and illustration inspired by Ishtar's legends over the years, this brand is a one-of-a-kind experience that beautifully represents Ishtar's story.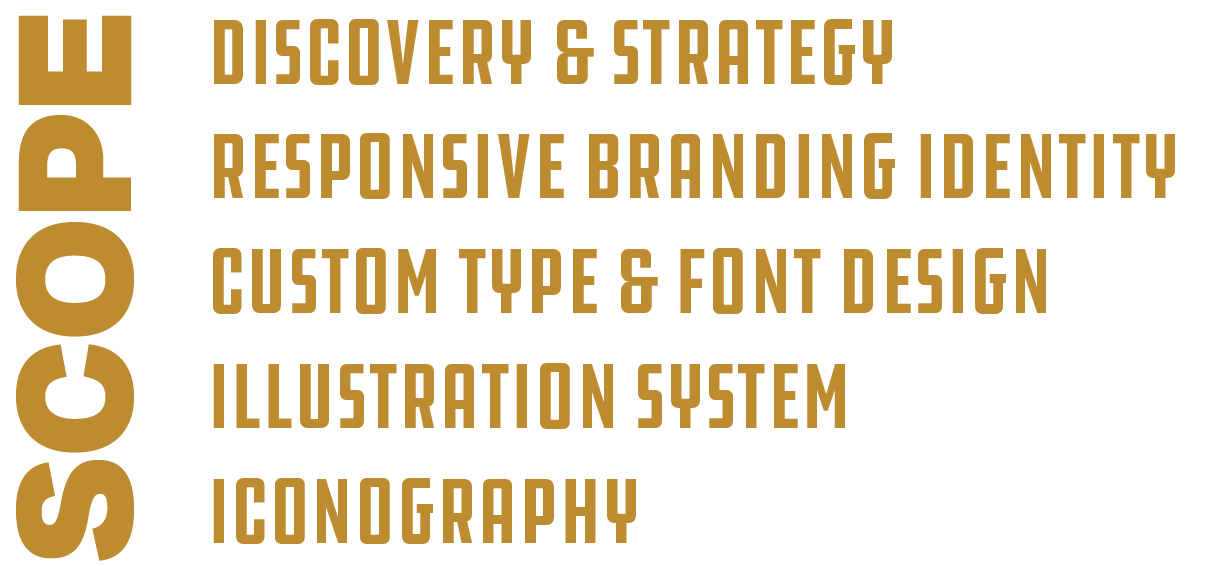 To give historical relevance to the look and feel of the brand, I developed the main wordmark to evoke some of the character of the written language first used to pass on the legend of Ishtar, an extinct Mesopotamian written word known as Cuneiform. Historically a symbol of duality and ambivalence, Ishtar was both the goddess of war and the goddess of Love. She represented a perfect balance of power and sensuality – a perfect symbol for a company telling meaningful stories through graphic and realistic gameplay experiences. To further tell Ishtar's story, I created an icon that showcases her feminine beauty and sensuality while also giving a visual reference for her power and ferocity. Together these pieces craft a visually engaging and unique brand story.
To deepen the brand story and visual language, I developed a set of secondary marks that explore further elements of Ishtar's legend, including her guardian owls, her family descendants (the god of the moon), and some more aggressive hand-drawn typography.
"Zach is one of the best professionals we had the chance to work with. From day one, he's been very invested in the message we wanted to convey, and what he produced was not only excellent quality, but Zach showed a deep sense of understanding exactly what we wanted. Zach has excellent creative and design skills, and he was the perfect partner to work with for our rebranding process. On top of that, Zach is a great person, and we knew right away how good it would be to work together. Should anyone need some help for a rebranding, Zach Silver is definitely the one person that comes to our minds!"
BRUNO LAVENY – ISHTAR GAMES
"Zach is one of the best professionals we had the chance to work with. From day one, he's been very invested in the message we wanted to convey, and what he produced was not only excellent quality, but Zach showed a deep sense of understanding exactly what we wanted. Zach has excellent creative and design skills, and he was the perfect partner to work with for our rebranding process. On top of that, Zach is a great person, and we knew right away how good it would be to work together. Should anyone need some help for a rebranding, Zach Silver is definitely the one person that comes to our minds!"
BRUNO LAVENY – ISHTAR GAMES