Responsive Branding Design, Lettering & Illustration
Tyler Dial serves up Dragon Ball & Gaming content via Youtube & Twitch to hundreds of thousands of viewers daily under the name Nanogenix. He came to me looking for a fresh new look for his channel with a bit more flexibility.
When Tyler came to me, his current logo was very dependent on Dragon Ball styling. He wanted to make sure that the new logo still felt Dragon Ball inspired but had a bit more of his personality in there, making it fit with any type of content he wanted to create.
Giving a brand a distinct mark that can be used small without any text is a goal I always strive for. With the Nano brand, I created this monogram icon tying together the letters N-A-N-O into one uniform "N" shape.
Tyler goes by "Nano" in a lot of his content so I thought it was important to have some branding pieces that emphasized that. Thus, the crop and pop we're born. Text based icons that work great at any size and add just a touch of fun attitude.
Tyler's previous branding included an illustration of him as a Dragon Ball character. We wanted to keep this concept but make it a bit more flexible, so I drew up a simplified version that fit the square sleek edges of the new branding. Further building that fun spirit.
We really wanted Tyler's fans to be able to show their support of his content, so we launched the branding with 2 exclusive T-Shirt Designs.
To keep the brand integrity across all of Tyler's content, I put together a custom graphics package for Twitch & YouTube. Overlays, animations and transitions all keep the brand storyline seamless.
Alongside the intro animation I created, I also worked with Reflect's resident songwriter, Dariynn Silver, to create a fully custom intro song in sync with the animation. Check it out in the video.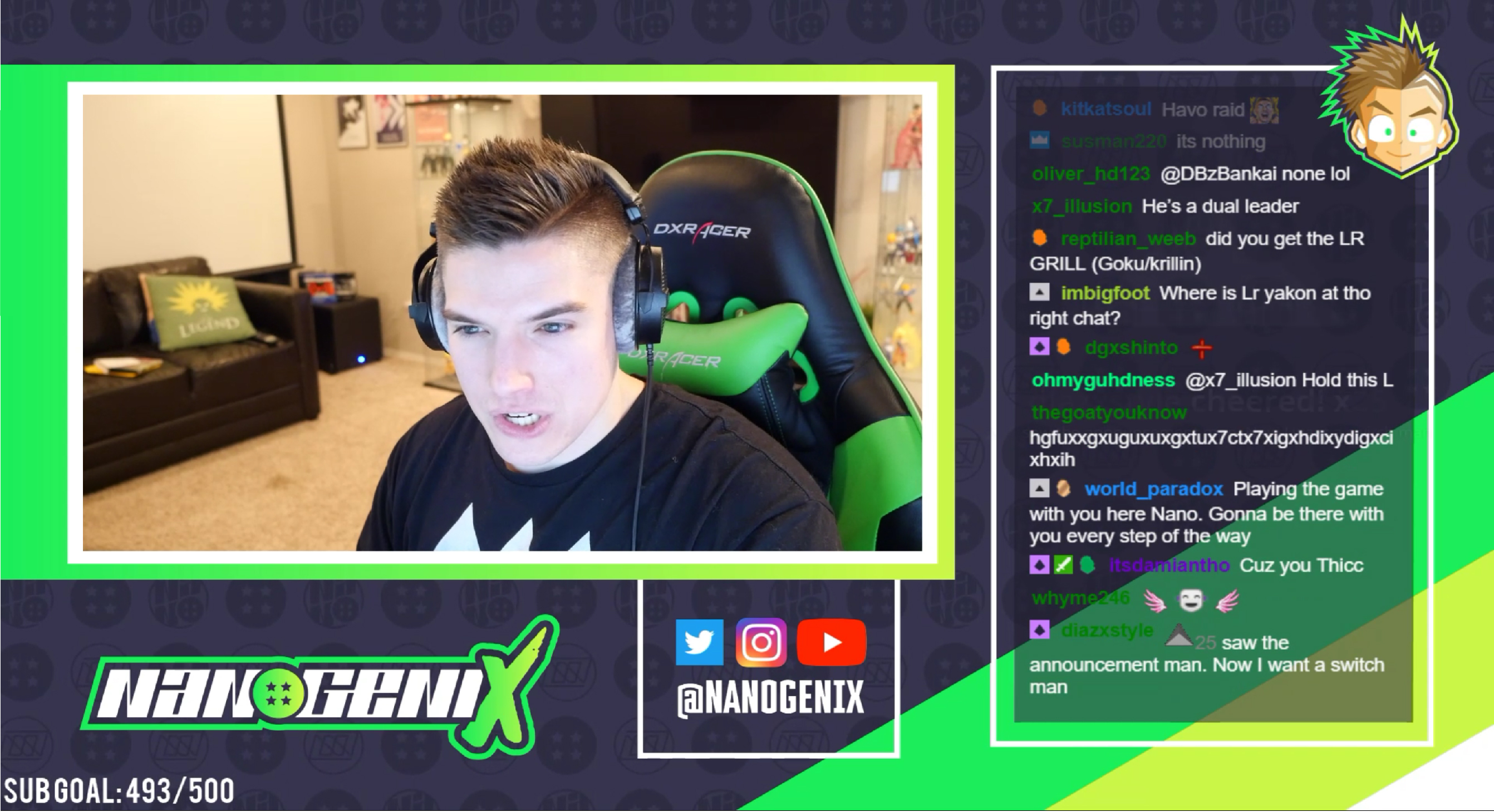 "It was absolutely amazing working with Zach! I had an idea of where I wanted to take the brand, and Zach was able to bring that idea to life and then some! It was always a pleasure working together and I look forward to future projects!"