Turk Construction is an excavation company serving the Kootenay Region of BC. A huge focus on quality service and over 20 years of industry experience have given them a dedicated clientele, making the company a local leader in their industry. Randy & Sarah came to me to brand their company in a way that felt engaging and stood out in their industry while also feeling classic and fun.
While current construction brands veer towards a modern minimalist style, the Turk's and I thought a vintage-inspired approach would create a fresh look. So I dug into old Caterpillar advertisements and put together typography samples that were used across construction machinery in the 70s-80s. Combining unique logo shapes and chunky typography brought a unique yet familiar look. The logos feel distinctly construction, but with a vintage warmth that feels "local, mom & pop shop" in all the right ways.
Special care was put into every mark to make sure that the balance of classic warmth and modern professionalism was maintained.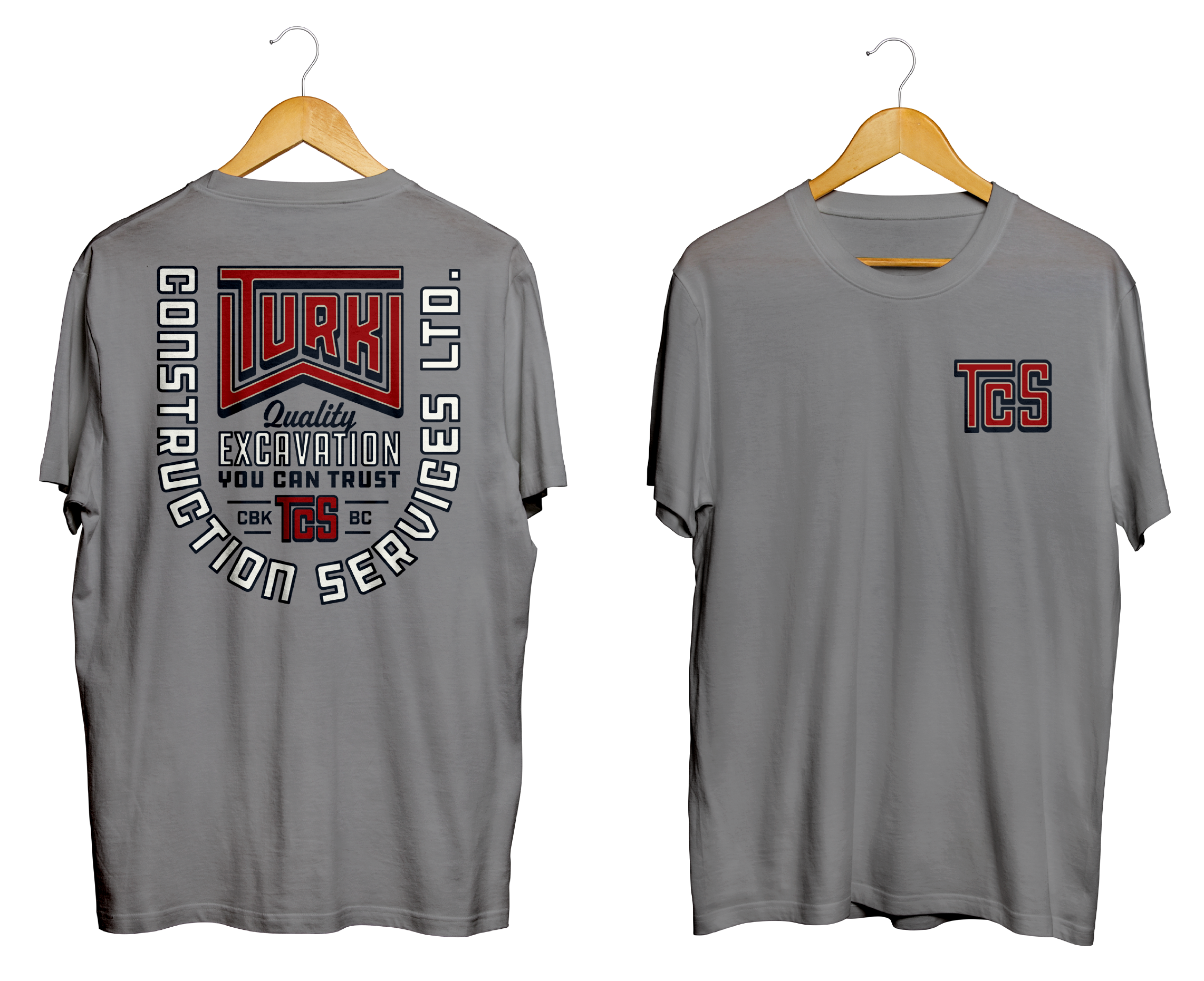 The 70s & 80s were the golden age of "Shop Tees" and company merch, so I created an employee uniform line using the brand toolkit, providing a great way for Turk to advertise their services.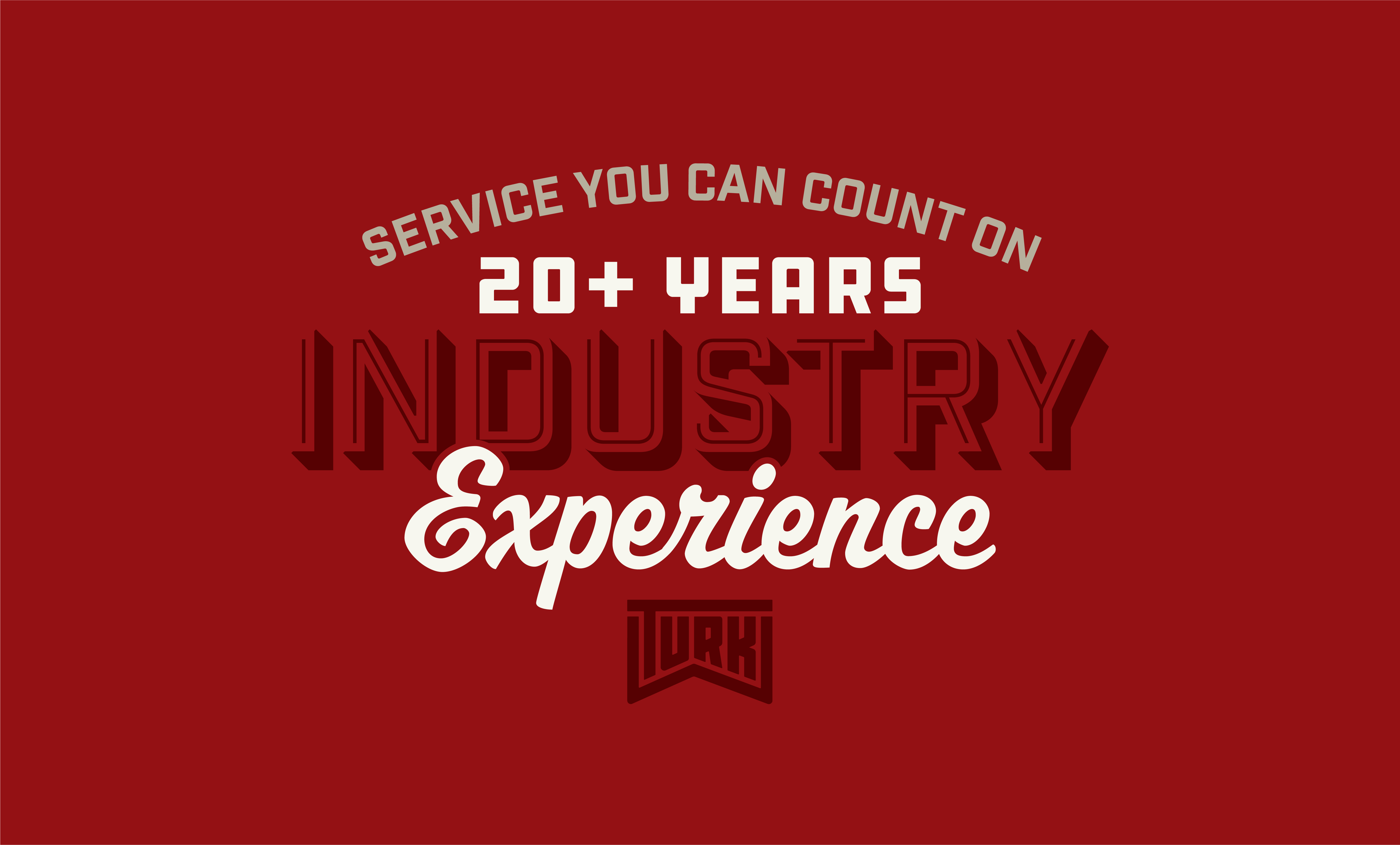 When my husband and I decided to start our own small business in August 2020, we had to discuss the priorities of the business. One of the priorities we highlighted was having a professional presence both online and in-person, with a style that wouldn't fade. This decision is what led us to meet with Reflect Design Co. Having seen Zach's designs throughout our community, we knew that he would be able to help us discover the best branding for our company. The initial meeting was casual, friendly, and after going through some intentional questions on Zach's part, extremely fruitful! The questions cut through some of the uncertainties we had about our style and image, and flawlessly led us to who we actually are as a company with our mission and values in place. Being a new business and wanting to get rolling, Zach's timelines worked perfectly with our excitement to get truck decals, t-shirts, etc. made. He worked with each media company in order to ensure the products were made just right, and they did not disappoint under his direction. We have already, and will continue to recommend Reflect Design Co. for anything graphic design related, large or small!
"When my husband and I decided to start our own small business in August 2020, we had to discuss the priorities of the business. One of the priorities we highlighted was having a professional presence both online and in-person, with a style that wouldn't fade. This decision is what led us to meet with Reflect Design Co. Having seen Zach's designs throughout our community, we knew that he would be able to help us discover the best branding for our company. The initial meeting was casual, friendly, and after going through some intentional questions on Zach's part, extremely fruitful! The questions cut through some of the uncertainties we had about our style and image, and flawlessly led us to who we actually are as a company with our mission and values in place. Being a new business and wanting to get rolling, Zach's timelines worked perfectly with our excitement to get truck decals, t-shirts, etc. made. He worked with each media company in order to ensure the products were made just right, and they did not disappoint under his direction. We have already, and will continue to recommend Reflect Design Co. for anything graphic design related, large or small!"